Ideasandrew – Andrew Chow is known by this moniker in all his social media platforms.
Ideasandrew is a combination of 2 words: Ideas & Andrew. "Ideas" is the first word of his company and also what he is commonly known for – A Man of Ideas and Implementation. It is also about him being a Man of Many possible Solutions.
He was an early adopter of social media and fortunately to use the same handle "ideasandrew" in almost all the social media platforms.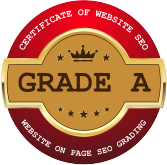 ---
Facebook
---
Instagram
---
Twitter

---
Pinterest